For People Looking For a Convenient Allergy Immunotherapy Option
If you suffer from grass allergies, you likely have tried to treat your symptoms, like sneezing, runny or itchy nose, nasal congestion, or itchy and watery eyes. You may have tried over-the-counter or prescription allergy medicines like antihistamines or nasal sprays. Or, your allergy specialist may have recommended allergy immunotherapy.
Traditionally, allergy immunotherapy treatment in the United States is given as allergy shots, also known as subcutaneous immunotherapy (SCIT). Patients need to come into the allergy specialist's office regularly to get their shots. This can be an inconvenience for many people, so they may decide against allergy shots for themselves or their children. Cost and fear of needles are also reasons why some people choose not to get allergy shots.
But there is an easy, convenient alternative for people with grass allergies to the 5 grasses in ORALAIR who are looking for allergy immunotherapy treatment. ORALAIR is a prescription grass allergy immunotherapy tablet that you take daily, beginning about 4 months before the start of the grass allergy season and continuing throughout the season. After the first dose is taken in the allergy specialist's office, ORALAIR can be taken at home, by placing the tablet under your tongue and waiting at least 1 minute for it to dissolve. If you are looking for a convenient treatment option for your grass allergies, then ORALAIR may be an option for you. Ask your allergy specialist for more information.
For Adults and Children 10 to 65 Years Old
ORALAIR is approved for use in people with grass allergies who are 10 to 65 years old. In medical studies of both adults and children, treatment with ORALAIR has been proven to:
Reduce the severity of grass allergy symptoms like sneezing, runny or itchy nose, nasal congestion or itchy and watery eyes
Let people use less other allergy medicine than people not taking ORALAIR
Learn more about how ORALAIR performed in medical studies of adults and children 10 to 17 years old.
ORALAIR can cause severe allergic reactions that may be life-threatening. Symptoms of allergic reactions to ORALAIR include:
Trouble breathing
Throat tightness or swelling
Trouble swallowing or speaking
Dizziness or fainting
Rapid or weak heartbeat
Severe stomach cramps or pain, vomiting, or diarrhea
Severe flushing or itching of the skin
If any of these symptoms occur, stop taking ORALAIR and immediately seek medical care. For home administration of ORALAIR, your doctor should prescribe auto-injectable epinephrine for you to keep at home for treating a severe reaction, should one occur. Your doctor will train and instruct you on the proper use of auto-injectable epinephrine.
Please see additional Important Safety Information below and full Prescribing Information, including Boxed Warning and Medication Guide.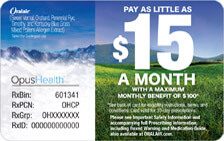 Pay as little as $15 a month with a maximum monthly benefit of $100*
*Eligibility restrictions, terms, and conditions apply.