How to Start Treatment With ORALAIR®
ORALAIR is a grass allergy treatment that you start about 4 months before the allergy season begins, when you aren't likely having any grass allergy symptoms. You will continue taking it throughout the grass allergy season. Your allergy specialist will tell you when to start and stop taking ORALAIR. It is not a medication that gives immediate relief of allergy symptoms. Take ORALAIR exactly as prescribed by your allergy specialist.
You take ORALAIR for about 4 months before grass allergy season... and throughout the grass allergy season

Your First Dose With ORALAIR
If your allergy specialist decides that ORALAIR is right for you, he or she will give you your first dose of ORALAIR in the office out of your ORALAIR Starter Pack. The Starter Pack contains enough doses of ORALAIR so that you can continue treatment until your prescription is filled. The first dose for adults 18 to 65 years old is one ORALAIR 300-IR tablet. The first dose for children and adolescents 10 to 17 years old is one ORALAIR 100-IR tablet.
You will stay at the office for at least 30 minutes after taking your first ORALAIR tablet so your allergy specialist can watch for possible side effects, including serious allergic reactions. In medical studies of children and adults, the most commonly reported side effects were itching of the mouth, lips, tongue or throat. These side effects, by themselves, are not dangerous or life-threatening. Your allergy specialist will be able to help you tell the difference between severe allergic reactions and other side effects of treatment.
In medical studies, patients who took ORALAIR generally had side effects that were mild to moderate in severity, manageable, and resolved within the first week of treatment. If you have a side effect that bothers you or does not go away, talk with your allergy specialist. He or she may be able to help you manage it.
ORALAIR can cause severe allergic reactions that may be life-threatening. Symptoms of allergic reactions to ORALAIR include:
Trouble breathing
Throat tightness or swelling
Trouble swallowing or speaking
Dizziness or fainting
Rapid or weak heartbeat
Severe stomach cramps or pain, vomiting, or diarrhea
Severe flushing or itching of the skin
If any of these symptoms occur, stop taking ORALAIR and immediately seek medical care.
Please see additional Important Safety Information below and full Prescribing Information, including Boxed Warning and Medication Guide.
You will take the ORALAIR Starter Pack home with you to continue your treatment until your prescription is delivered to your home or you pick it up from the pharmacy.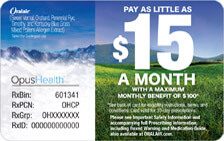 Pay as little as $15 a month with a maximum monthly benefit of $100*
*Eligibility restrictions, terms, and conditions apply.
CVS/pharmacy is a registered trademark of CVS Caremark Corporation.
Walgreens is a registered trademark of Walgreen Co.
Duane Reade is a registered trademark of Duane Reade, Inc.