Frequently Asked Questions
Here are answers to questions you may have about grass allergies and ORALAIR®. Please see the Important Safety Information here. Please see accompanying full Prescribing Information, including Boxed Warning, and Medication Guide.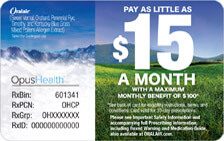 Pay as little as $15 a month with a maximum monthly benefit of $100*
*Eligibility restrictions, terms, and conditions apply.